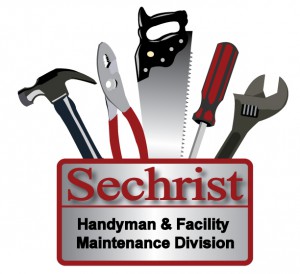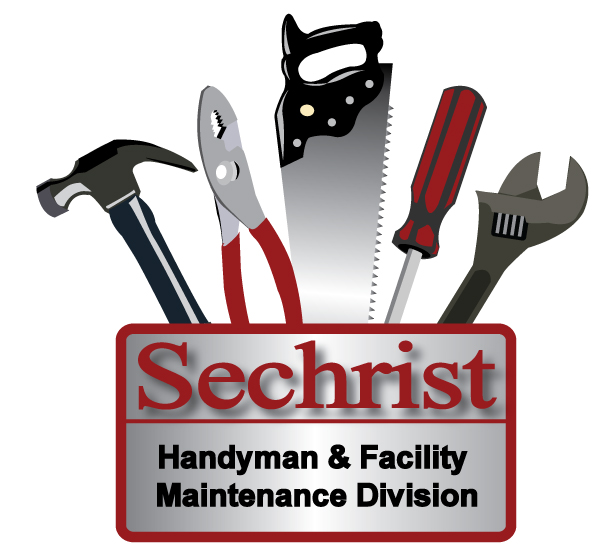 Because of Sechrist Construction and Remodeling's reputation of being the highest quality remodeler in Lycoming County and the surrounding areas, many people think we only do large projects. However, no job is too small for us. You still get the same quality as in a large project because we have the same skilled craftsmen on various projects.  Just give us a call.  We can give you a price, set a date and complete the work on time!
Our Top Handyman Projects:
These are the most common "To Do" list projects a handyman is called to work on. Take some time to review exactly what we can do for you. If you have any questions on any item, please do not hesitate to call.
Appliance Installations
Bathroom Repairs
Blind / Curtain / Shutter Installations
Carpentry by a professional handyman
Caulking
Deck Repairs
Dimmer Switches
Door Repairs
Doorbell Installations / Repairs
Drains Unclogged
Drop Ceilings
Drywall Repair by a professional handyman
Fascia / Soffit Repairs
Fan Installation / Repairs
Faucet Install / Replace
Filter Replacements
Flood Lights
Wood Repair / Wood Rot

Flooring: hardwood, vinyl, ceramic tile
Garage Maintenance
Grouting by a professional handyman
Gutter Repairs and Cleaning
Grab Rail Installations
Hanging Pictures / Mirrors
Light Fixtures
Locks
Kitchen Repairs
Molding and Trim
Painting by a professional handyman
Pressure Washing
Screen / Storm Door Installations / Repairs
Shelving
Shower Tub Seats
Vents/Bathroom fans
Weather Stripping
And Much, Much MORE
We are the solution for your Facility Maintenance!
Is maintaining the building for your business taking time away from the day-to-day management of your establishment? Don't let it negatively affect the bottom line.
Bathroom Repairs
Blind/Curtain/Shutter Installations
Door Adjustments
Drains Unclogged
Drop Ceilings
Drywall Repairs
Electrical
Fascia/Soffit Repairs
Faucet Install/Replace
Flood Lights
Gutter Repairs and Cleaning
Grab Rails Installation
Hanging Pictures/Mirrors
Kitchen Repairs

Laminate Counter Top Repairs
Light Fixtures
Locks
Molding and Trim
Painting
Plumbing
Preventative Maintenance
Product Display Installs
Replace Stained Ceiling Tile
Roof Repair
Shelving
Snow Removal
Vents/Bathroom Fans
Wood Repair/Wood Ro
We are a locally owned, full service construction and remodeling company with experience in facility maintenance. We are committed to finding the right facility maintenance solutions for your needs and providing cost effective quality service on time.